Create flowchart with mermaid
Labii Mermaid Widget is a tool that allows users to create and embed interactive flowcharts on Labii. This widget is designed to help individuals and teams visualize complex processes or workflows in a clear and organized manner.
The flowchart editor is based on
Mermaid
, a JavaScript library that enables the creation of diagrams and flowcharts from simple text. Users can easily create flowcharts by writing text in a specific syntax that defines the structure and connections of the flowchart elements. The editor provides a user-friendly interface that allows users to add, delete, move, and connect nodes and edges with ease.
The flowcharts created with the Labii Mermaid Widget can be customized with various styling options, including font styles, colors, and shapes. Users can also add images and hyperlinks to the flowchart elements to enhance the clarity and interactivity of the chart.
Overall, the Labii Mermaid Flowchart Widget is a versatile and user-friendly tool for creating interactive flowcharts that can help improve communication, organization, and productivity in various fields.
Add a section with Mermaid widget

You can also select a theme of the flowchart

The diagram / flow will show
The Labii's Mermaid widget that comes with AI function is a tool that enables users to generate flowcharts using natural language descriptions. The user can input a name of protocol, and the widget will automatically generate the corresponding diagram using the Mermaid syntax.
The AI function in the widget enables users to describe the flowchart in natural language, making it easier for users without technical knowledge to create flowcharts.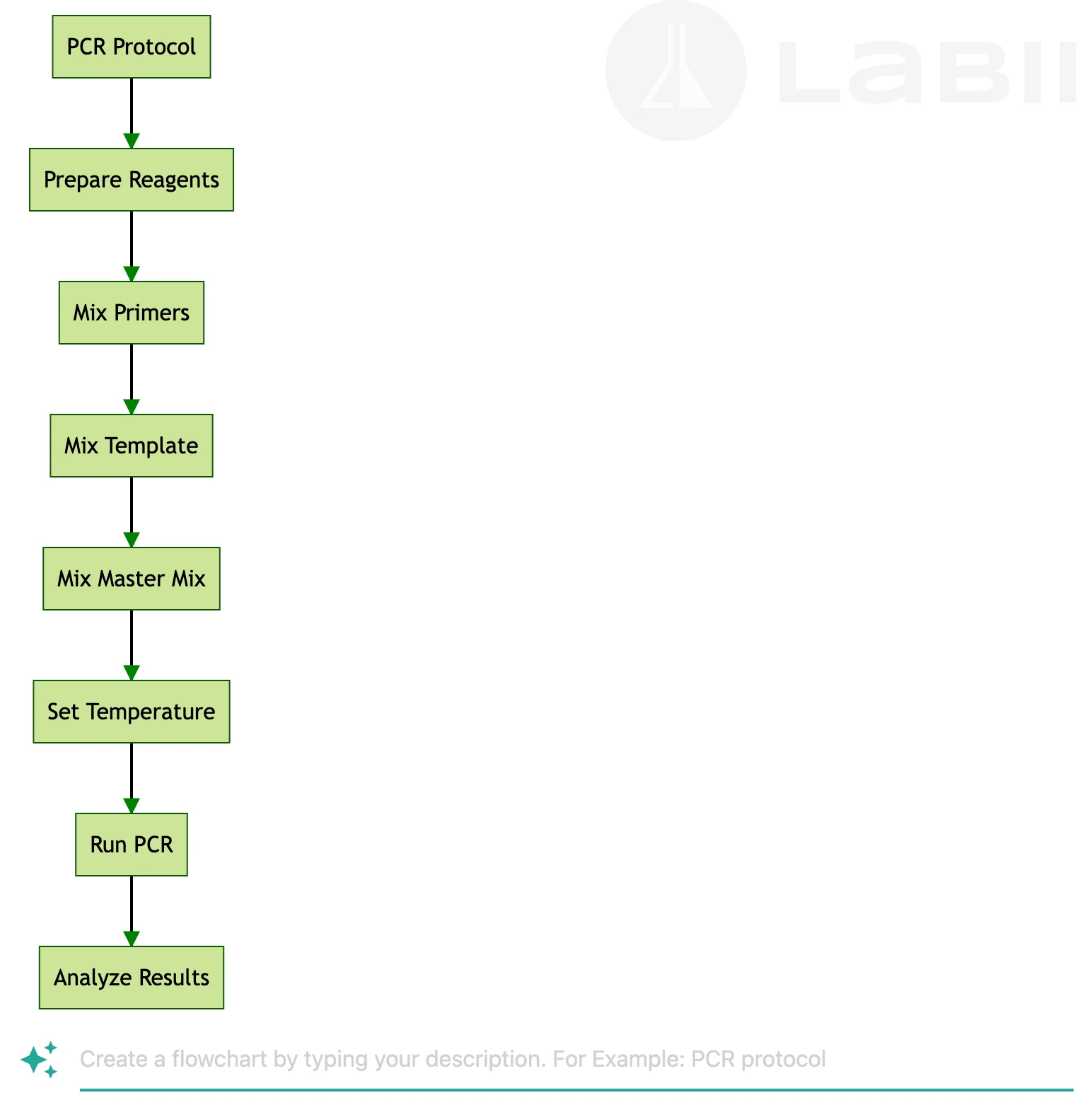 Labii supports all chart types from mermaid, please click the link bellow to see the detail.: