We are here to help you and your organizational needs.
​
Labii ELN & LIMS
is a powerful and comprehensive system designed for professionals. Our suite of toolsets makes it easy to get help when you need it. Plus, our customer service team will be there for you with fast responses, rapid resolutions, and friendly assistance.
​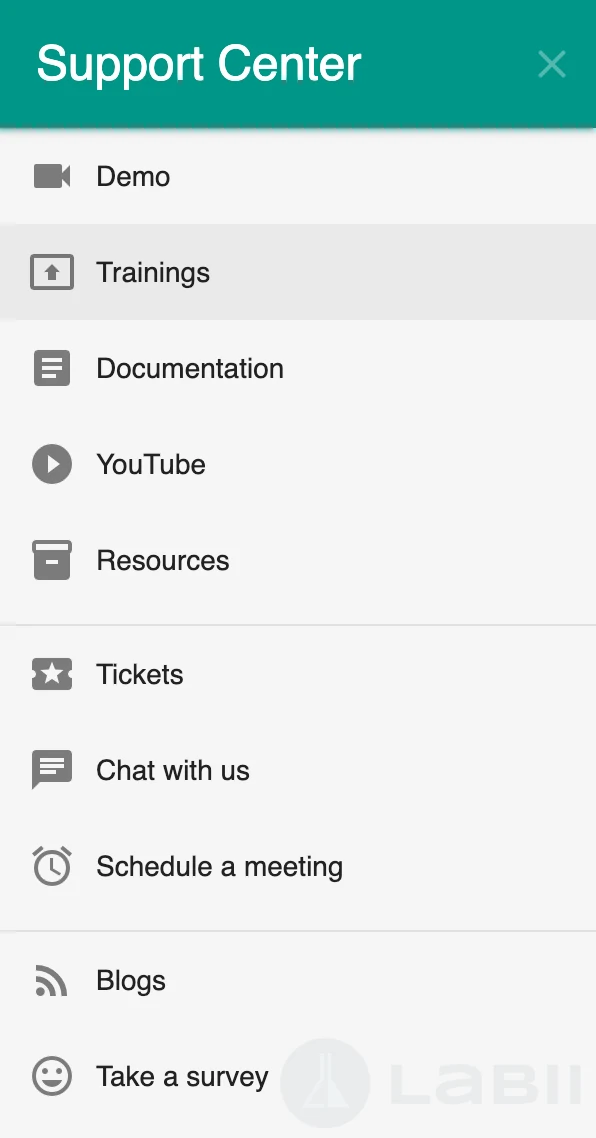 ​
Once you begin using Labii, we form a long-term relationship. Our goal is to help you succeed and we'll be there to answer any questions and provide help.
Here are the resources that come with free support:
Demo

- Watch free demo videos to learn how each application works

Trainings

- Videos to teach you how to use and configure Labii for research

Documentation

- Labii documentation to help you get started

YouTube

- Videos on how to use Labii on YouTube

Resources

- A summary of all Labii resources

Tickets

- Labii ticket system for documenting and responding to your questions.
If you need help with something that is specific to your team, Labii offers dedicated support. You'll have one representative assigned to your team and can chat with them to get your issue resolved in minutes. Additionally, you can arrange a meeting with Labii to discuss your question further.
Here are the resources that come with dedicated support:
Online chat

- You can chat with one of our Labii representatives and get a response immediately, or within 24 hours if we are not available.

Schedule a meeting

- Set up a meeting to discuss your issues.

AI powered QA

- AI has been trained with all Labii documentation and can answer any questions you may have
In the navbar at the top right, click
Support
.