Labii can be used as a LIMS for documenting qPCR Cq values and calculating test results.
In order to use the Diagnostic testing functions in Labii, you must first install the Diagnostic testing application. If Diagnostic testing application is selected when creating the account, then this step can be skipped.
1.

Select Applications from

Settings -> Applications

2.

Click

Add application

and select

Add from a template

3.

Choose

Diagnostic testing

from the pop-out modal. A lack of such an option indicates that you have already installed it.
Following the configuration, you should have the following tables installed:
In order to analyze or predict pathogen loads, thresholds or Ct ranges must first be created. It is only necessary to prepare threshold data once.
1.

Click

Diagnostic Testing

app and then click

qPCR Ct Ranges

table.

2.

Click

Add qPCR Ct Range

in the list view of qPCR Ct Ranges and choose

Add blank qPCR Ct Ranges

3.

Enter the pathogen's name in the

Name

field

4.

Fill in the low, medium, and high Ct thresholds

5.

If applicable, update the treatment and antibiotic resistance information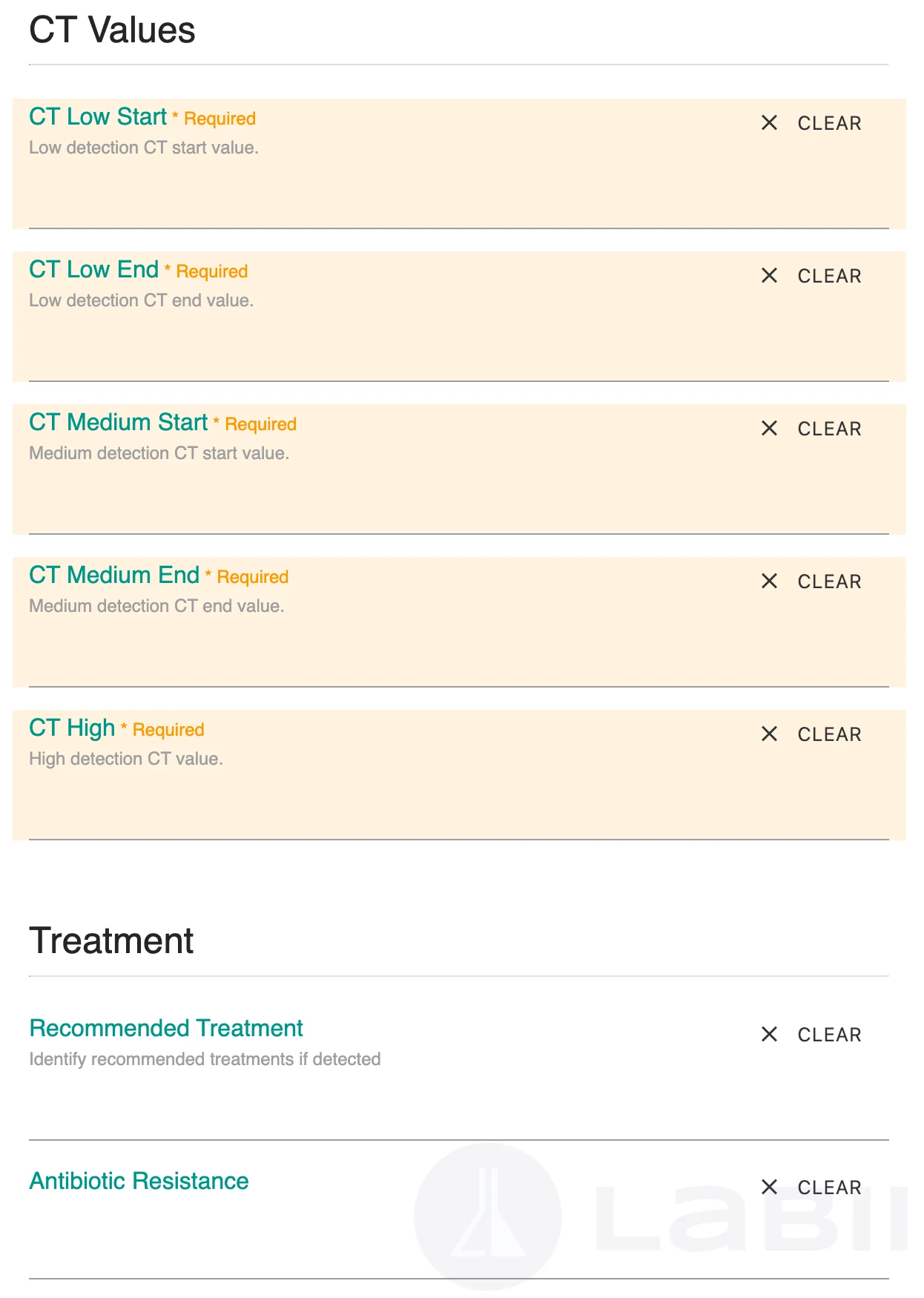 You can import Cq values into Labii after preparing the threshold.
1.

Export your RT-PCR data in

*.tsv

or

*.xlsx

format

2.

Click

Diagnostic Testing

app and select

qPCR Cq

table in Labii

3.

Once you've clicked

Import

, select the exported file, and click Submit

4.

Match file headers with column names.

5.

Importing can be started by clicking Submit.

7.

Disable editing once it has been completed.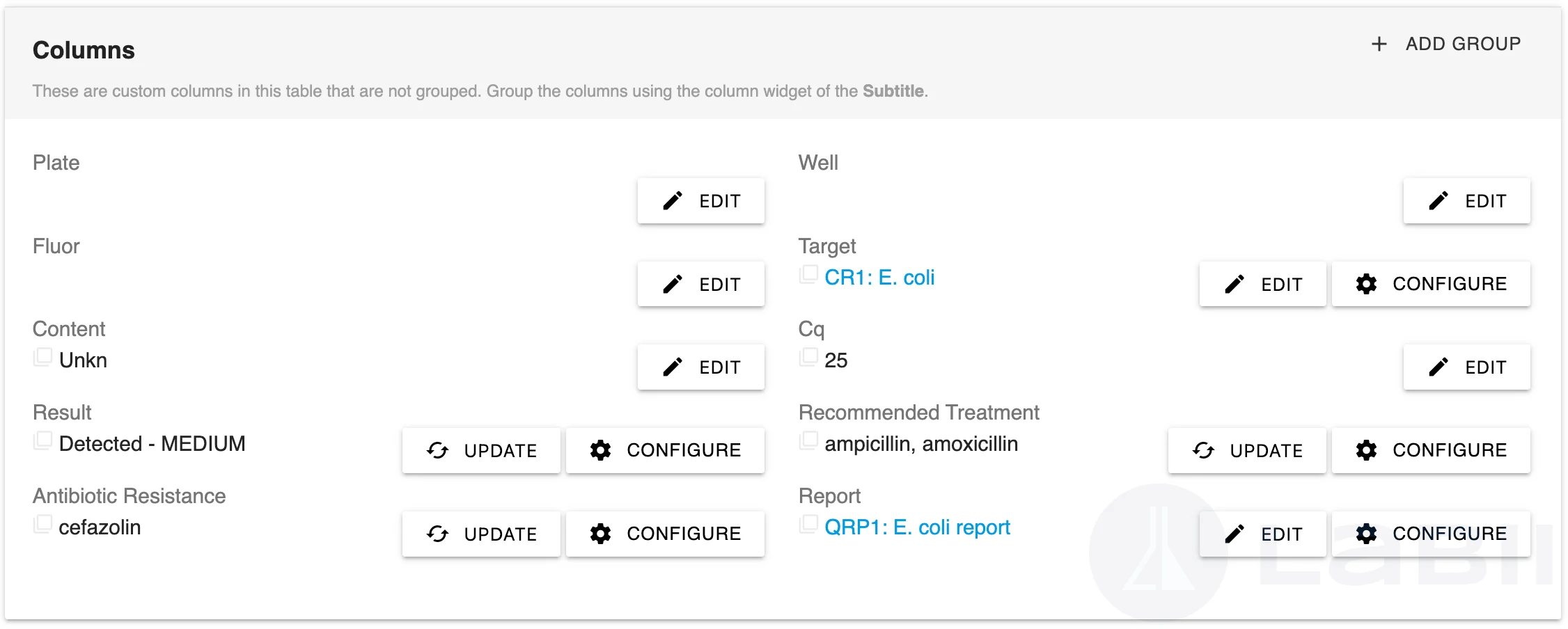 You can start generating reports once the analysis is complete:
1.

Click

Diagnostic Testing

app and then click

qPCR Reports

table.

2.

Click

Add qPCR Report

in the list view of qPCR Reports and select

Add blank qPCR Report

.

3.

Complete the Clinic Information, Laboratory Information, Patient Information, and Specimen Information fields

5.

In the qPCR Cq table, simply select the Cqs you wish to include in the report from the list.

6.

Then click

Bulk Edit

, select the

Report

column, and select the report you just created from the drop-down list

7.

Submit the form by clicking the

Submit

button.

8.

Open your newly created report once it has been created.

9.

To generate the report, click the

Print

button.

10.

If you don't want to see certain sections, you can hide them.

11.

To print, click the

Print

button.