For users to get started using Labii and get the latest announcements from Labii, Labii provides Labii-related widgets.
Here are a list of widgets available:
As a first-time Labii user, the widget provides some links and resources to help you get started with Labii.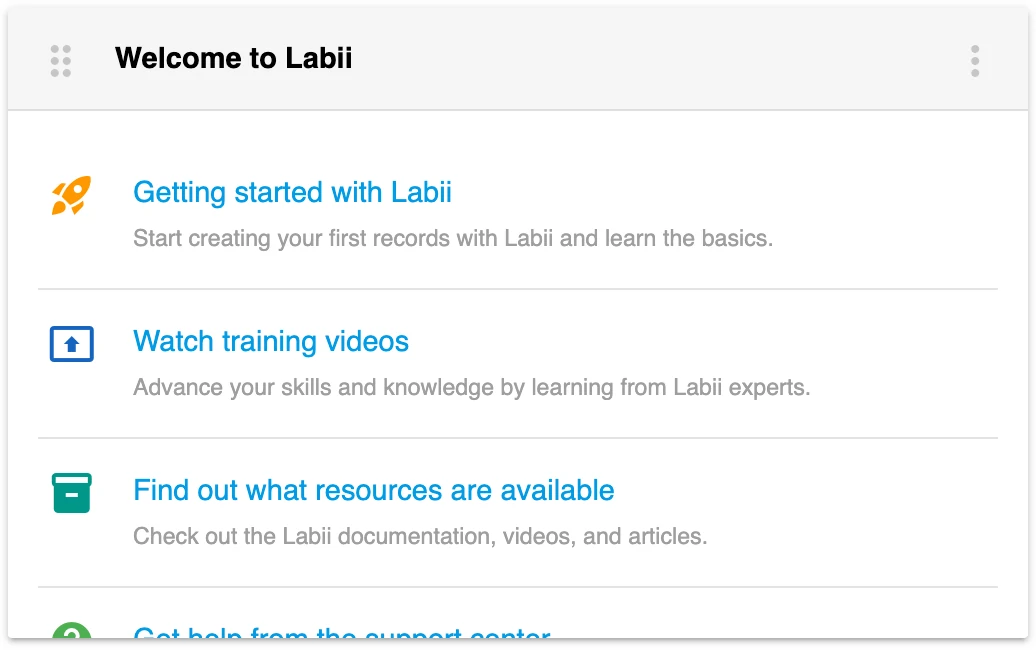 By using this widget, Labii users can further configure their Labii accounts to meet their specific research needs.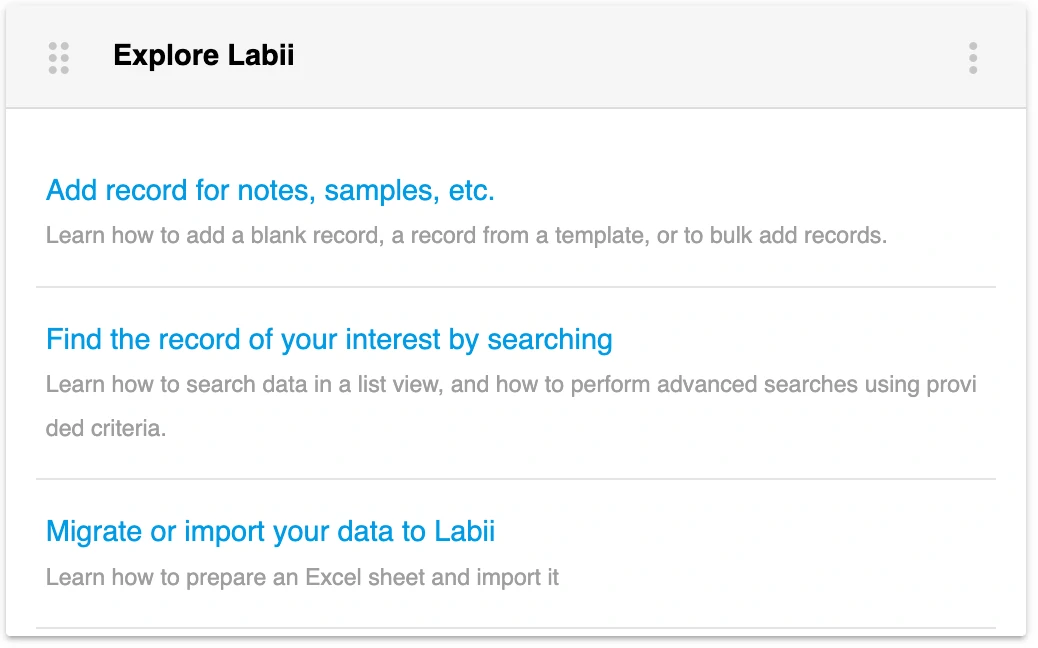 In this widget, you'll find some demo videos directly related to the apps you've installed. You can use this widget to learn how to use Labii quickly.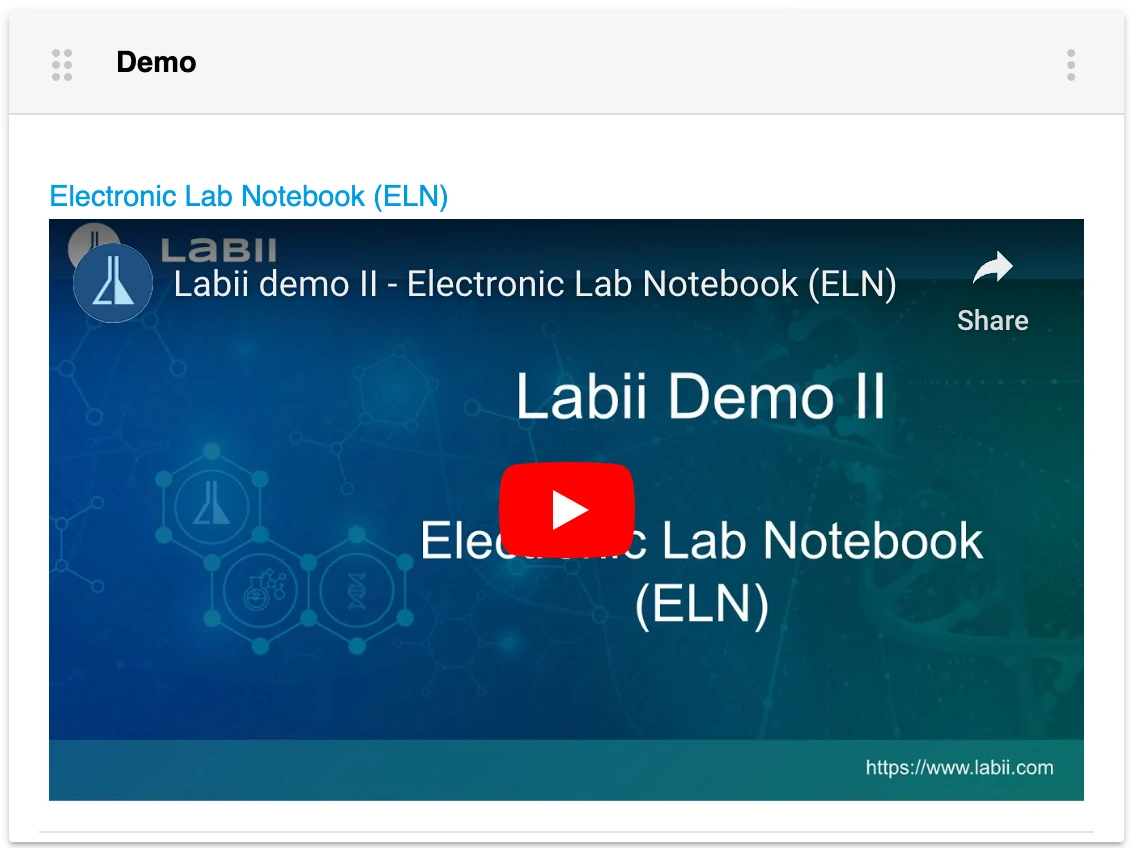 Labii news and updates are provided in this widget.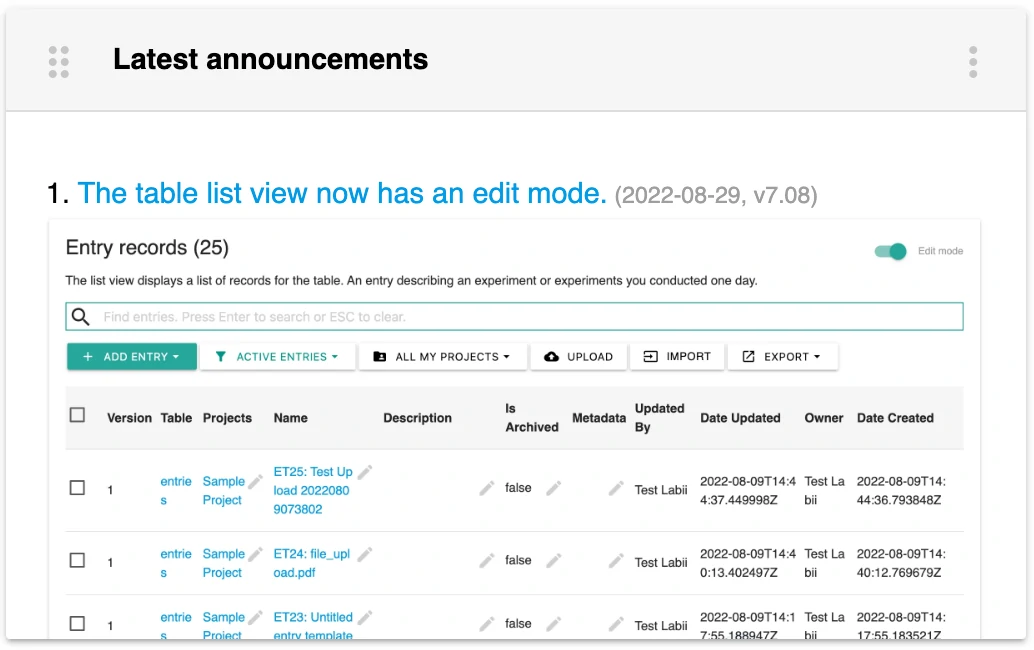 Spread the word about Labii and refer your friends if you enjoy using it.
We are continuing to improve the Labii to make it faster and easier to use. If you encounter any bugs or have feedback on the updated experience, create a support ticket or contact us at
[email protected]
.