​
Task management
is the process of monitoring your project's tasks through their various stages from start to finish.
Labii's task management is designed to increase work efficiency by providing a centralized platform for organizing and tracking tasks. This allows team members to easily see what needs to be done, who is responsible for it, and the status of the task. Furthermore, Labii's task management allows users to keep track of their schedules, and also promotes collaboration among team members to ensure everyone is on the same page.
In order to use the
Task Management
in Labii, you must first install the
Project Management
application or tasks table. If Project Management application is selected when creating the account, then this step can be skipped.
1.

Select Applications from

Settings -> Applications

2.

Click

Add application

and select

Add from a template

3.

Choose

Project Management

from the pop-out modal. A lack of such an option indicates that you have already installed it.
Following the configuration, you should have the following tables installed:
Just like with all other Labii records, you can add a new task from the side menu or from the task list view. You can also add a new task from the task dashboard.
Parent

- The parent task. Use this field to create a subtask.

Date

- start date, start time, end date, and end time of a task.

Assignees

- Who is going to do the task.

Hours

- The number of hours required to complete the task.

Frequency

- The frequency of the task that you would like to perform

Account

- The account from CRM to associate with the task

Notes

- Additional information about the task
Labii's task management feature includes a list view that allows users to easily manage their tasks. To provide a familiar experience to other vendors in the market, Labii also includes a tasks widget in the dashboard, which allows users to quickly complete tasks with a simple click and view subtasks indented under the parent task.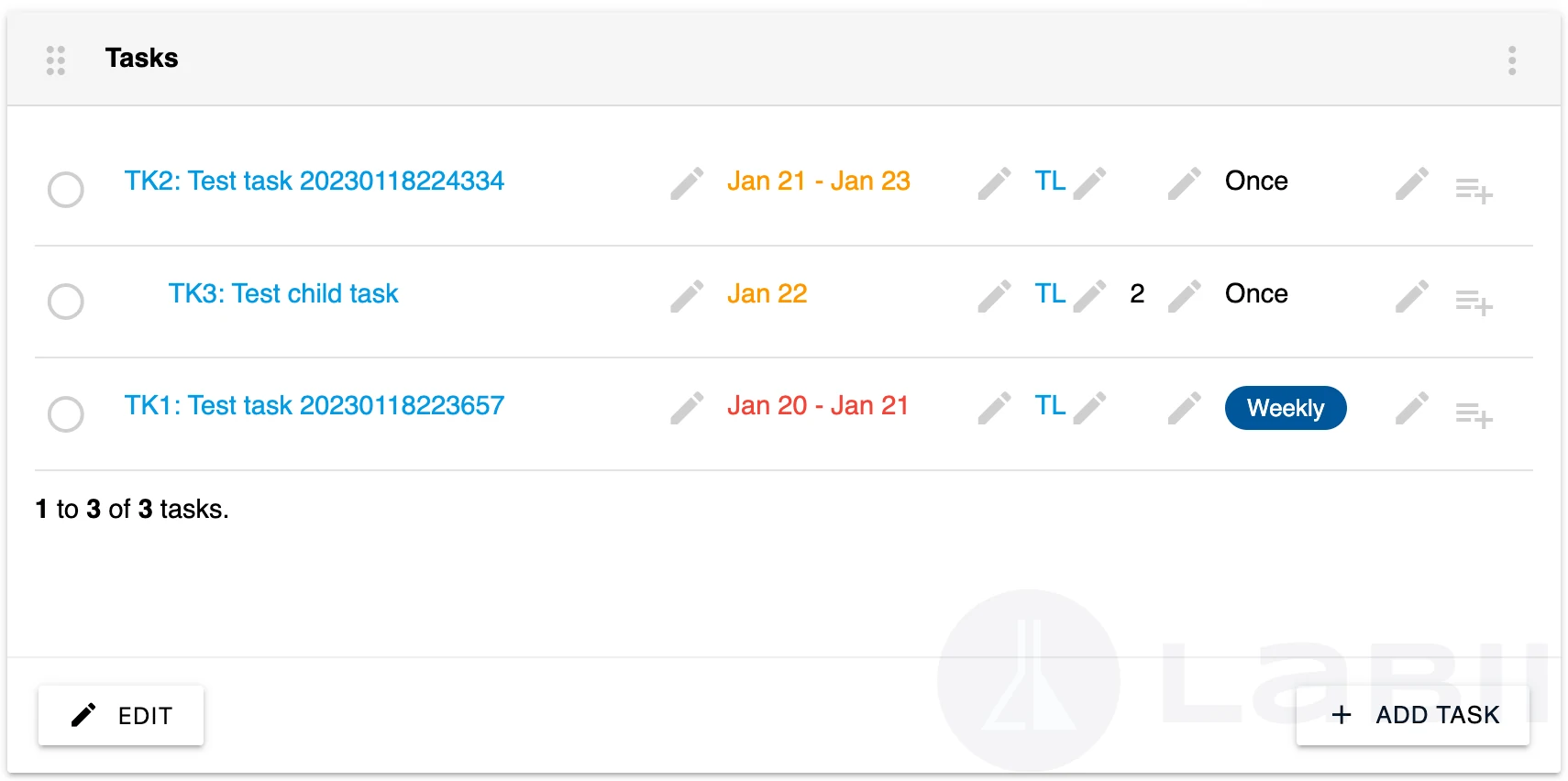 To complete a task, click the cycle next to it. Light green background indicates that the task has been completed.
Click the Add subtask icon at the end of each task to add a new subtask.
Labii's calendar view is designed to help users manage their schedule and meet deadlines by displaying all their tasks on a calendar.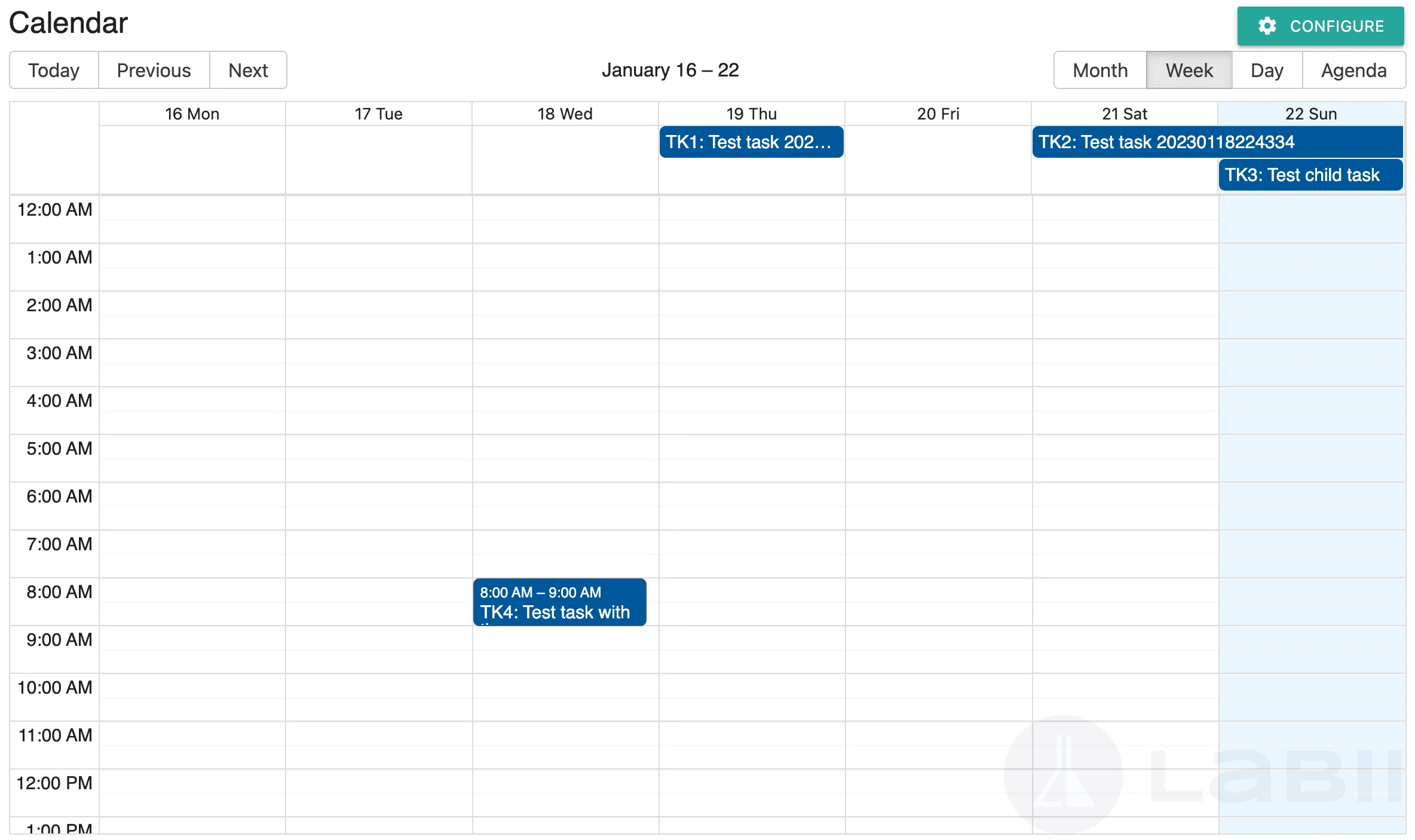 Click the
Calendar
from side menu to view tasks in the calendar.
Labii allow the routine tasks to be created at the following frequencies:
If a routine task is completed, the system will update the date to a future date automatically.