Keep track of data changes
An
audit trail
is a security-relevant chronological record, set of records, and/or destination and source of records that provide documentary evidence of the sequence of activities that have affected at any time a specific operation, procedure, or event.
| | | | |
| --- | --- | --- | --- |
| | | | |
| | | | Show edit activities of a record |
| | | | Display the change history |
| | | | Show visitor log of a record |
Activity
is the widget to show user activities. It captures the timestamps, user identity, as well as before and after values.
Activity
is a read-only widget, which means it will capture all activities in the background even it is not added to a record. Users can not change any records created by the widget.
All content displayed in this widget is the same as the page at Activities.
On default, 10 most recent activities are loaded in the detail view, click the "Load More" button to load more activities.
The Print view loads all activities.
Version
is the widget to show the change history of a record. The changes are captured automatically, whenever changes were made, a new version will be created and saved.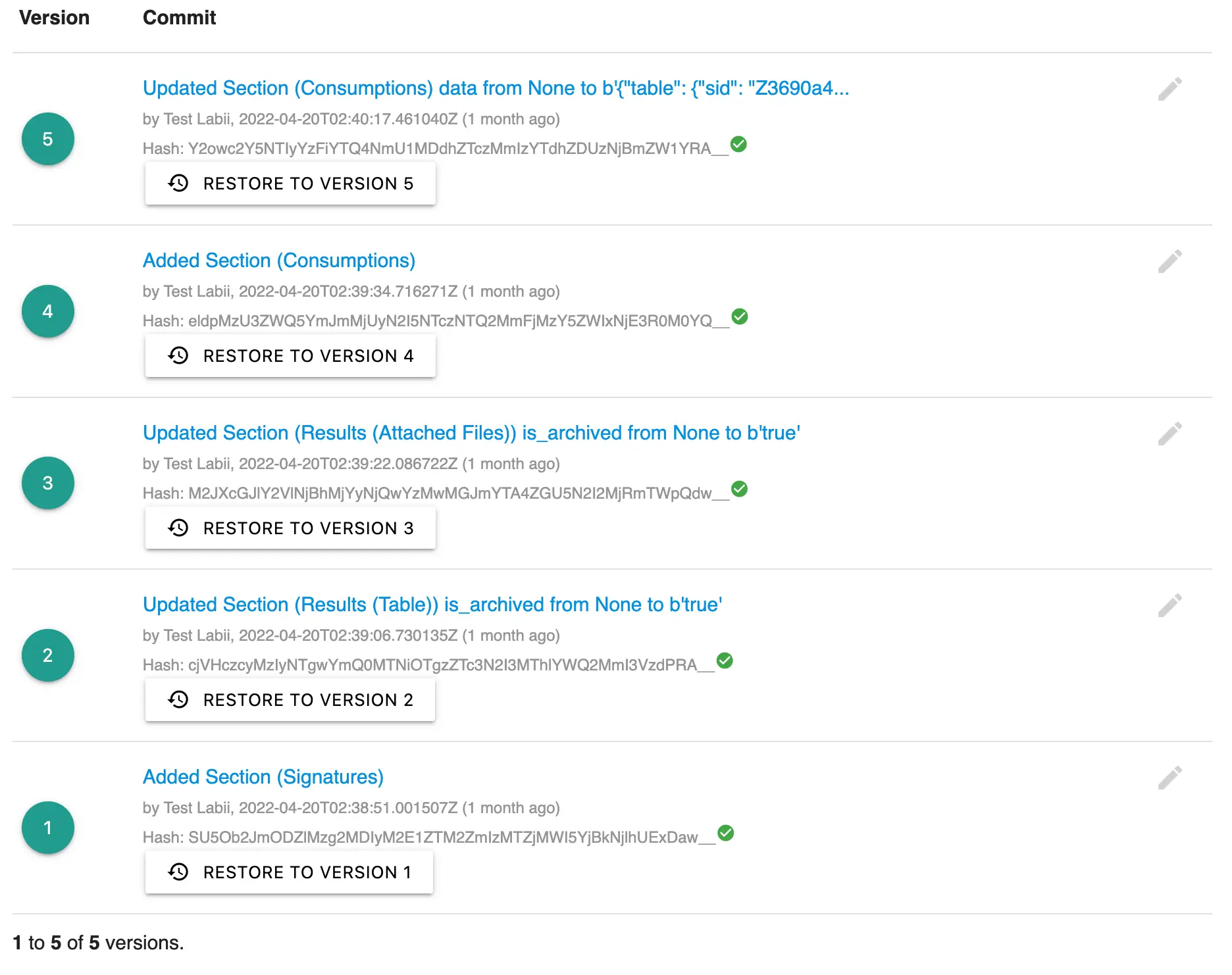 The Visitor widget is the widget to display a list of visitors.