In order for you to identify the problems with your data, you can use the audit widgets.
With the storage audit widget, you can see how much storage space is available and how many storage cells contain multiple items.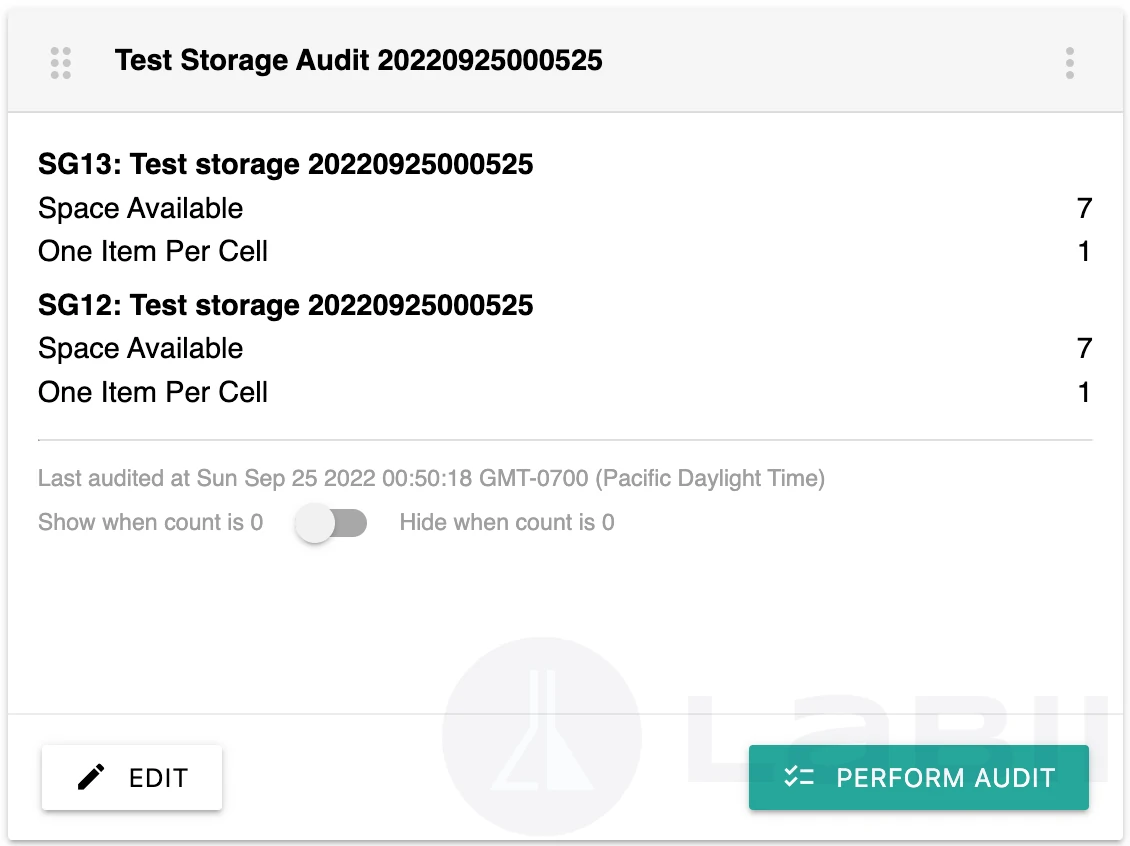 Click the Edit icon to configure the widget:
Table

- Select the storage table.

Filter

- Choose a filter to limit the storage records.

Records

- Select one or more storage records.

Audit items

- The items to audit:

Space available

, The amount of storage space available.

One item per cell

, The number of storage cells that contain more than one item.
If you would like to audit a few storages, provide the names to Records field.

Provide a filter if you want to audit storages with a particular condition.

In order to audit all storages, select the table and leave both the filter and records fields blank.
Click
Perform audit
button to start auditing.
You will be able to view the audit results line by line. Hiding results when count is zero can be done by clicking the switch.