The following widgets will help you manage your projects and organize your daily activities.
The
Tasks
widget provides a professional view of the tasks table. Compared to the list view, this widget allows nested tasks to be displayed for each task in the list.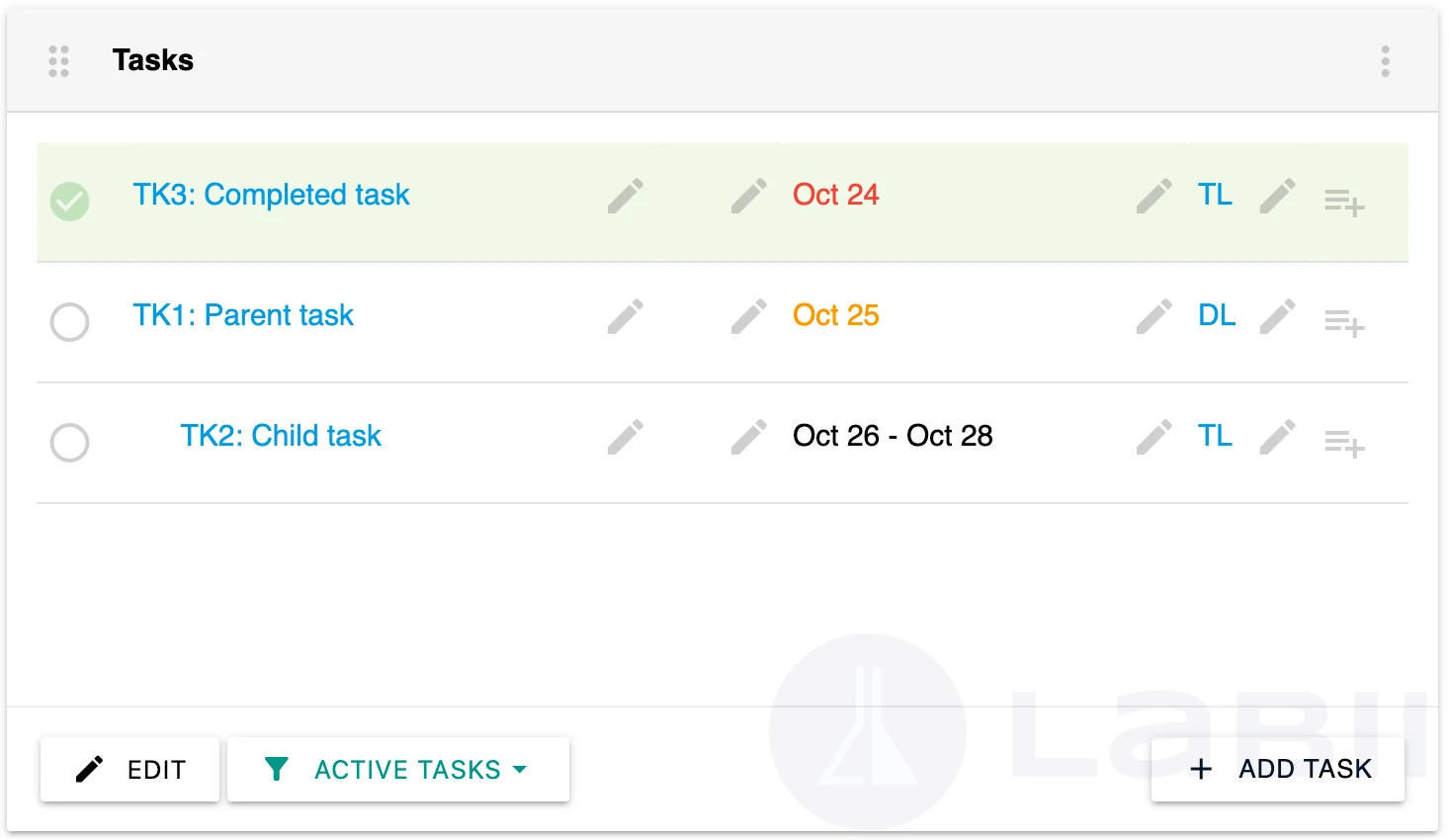 Click

Add task

button to add a new task

Click

Add subtask

icon to add a new subtask

Click

check

icon to complete a task, click it again to reopen it

Click

Edit

icon to edit task name, accounts, date, assignees
Click the
Edit
button to configure the widget.
Table

- Select the task table you created from the task template

Filter

- To further narrow the results, select a filter

Uncompleted tasks

for all unfinished tasks

Started tasks

for all tasks that have started

Started but uncompleted tasks

for the started unfinished tasks

Columns

- Columns to display.