Labii offers a wealth of resources to help you get the most out of their ELN and LIMS systems, including a variety of training options. If you're looking for quick and convenient guidance on specific features, Labii's training videos are a great place to start. These videos are designed to provide step-by-step instructions on how to use selected features of Labii's platform, so you can easily learn at your own pace.
If you require more comprehensive guidance, the documentation section on the Labii website offers detailed instructions and documentation for all aspects of their software. This section contains a wealth of information that can help you troubleshoot issues and get the most out of your Labii experience.
For a more personalized training experience, you can also request a live training by scheduling a meeting with a Labii representative.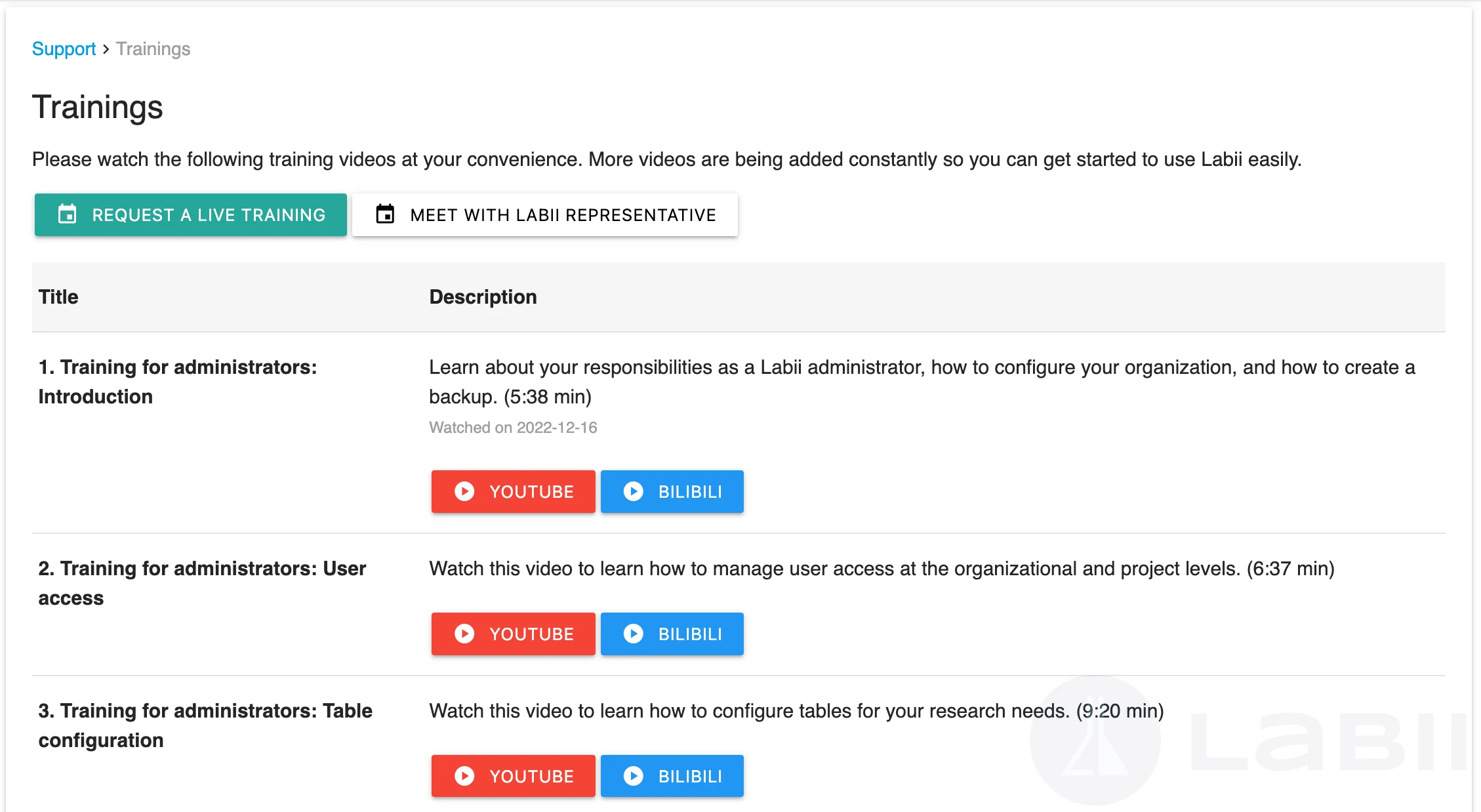 To access the Trainings page, simply click on the "
Support
" button in the top menu and then choose "
Trainings
" from the available options.