A calendar is a chart which displays the date and the day of the week, and often the whole of a particular year divided up into months, weeks, and days. The Calendar view in Labii displays the records as events in order for you to keep track of how the research is progressing.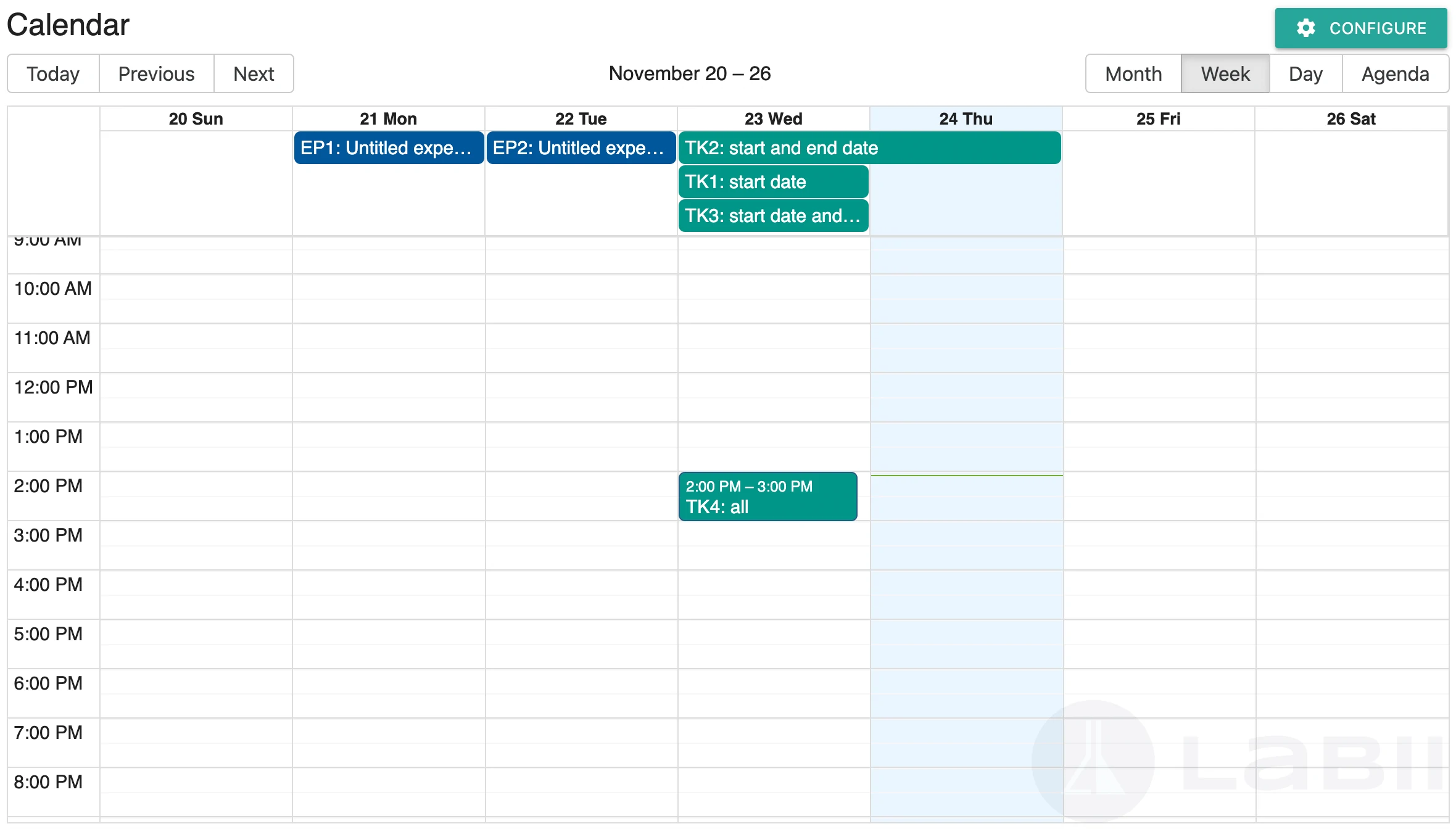 The Calendar searches records that contain dates from the
Date
,
DateTime
, and
Appointment
widgets. If a record has a column that contains one or more of these widgets, and those data fall into the date range of the calendar, then the record will be displayed.
Depending on the table, the records will be displayed in a different color.
The calendar has a few buttons that you can use to navigate:
Previous

- Previous month/week/day

Next

- Next month/week/day
Calendar also comes with the following views:
Different users will see the Calendar differently, and it can be customized. Click Configure button to configure.
Tables

- Select one or more tables to display records. Leave it empty to include all records.

View

- Set a default view.

The records are clickable and can be opened in a new tab by clicking them.